At The Tool Hub we can now offer 3 modes of transportation Air, Rail and Sea for tools and plastic parts.
Our newest route is the rail line passing through Chongqing.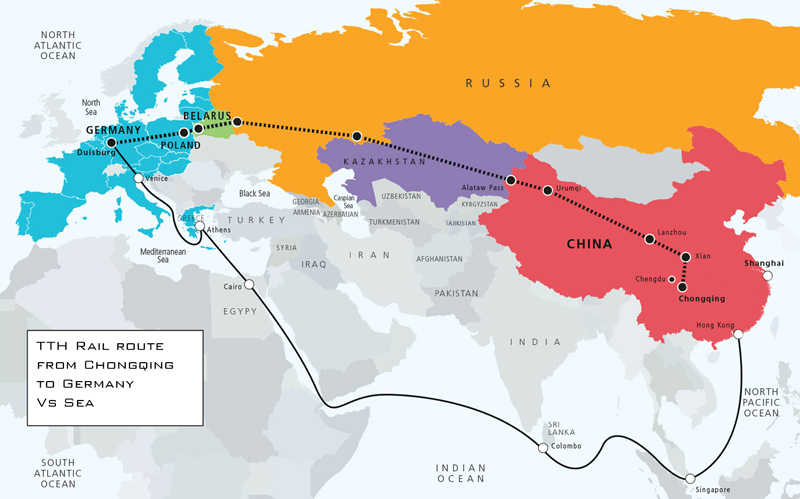 Cost example
An example of transport costs by Rail from Shenzhen to Hamburg LCL below:
1 Revenue Ton = (1 cubic meter or 700 Kg)
Tool weight 4 Ton = 6 Revenue Ton
Pickup: USD 700 (shenzhen area)
Special handling fee for large forklift: USD 175
Railway rate: USD 220 x 6 Revenue Ton = USD 1320
Destination charges: USD 100 x 6 Revenue Ton = USD 600
Bill of Landing USD 190
Special handling fee: USD 100
Totally USD 3085 from Shenzhen to Hamburg.
Good luck with your transports and please contact us at The Tool Hub if you need any support