Working with undercuts and the demolding thereof is one of our daily challenges at The tool Hub.
Over the years we have worked with and developed many successful options, and one that we truly like to use is the Mechanical Dovetail Collapsible Core System.
By using this method, threads can be made with more aggressive profiles as we no longer have to consider unscrewing issues.
Snap features that previously required a large radii for bump off ejection can now be made flat and sharp.
Please see opening sequence below courtesy of Progressive Components.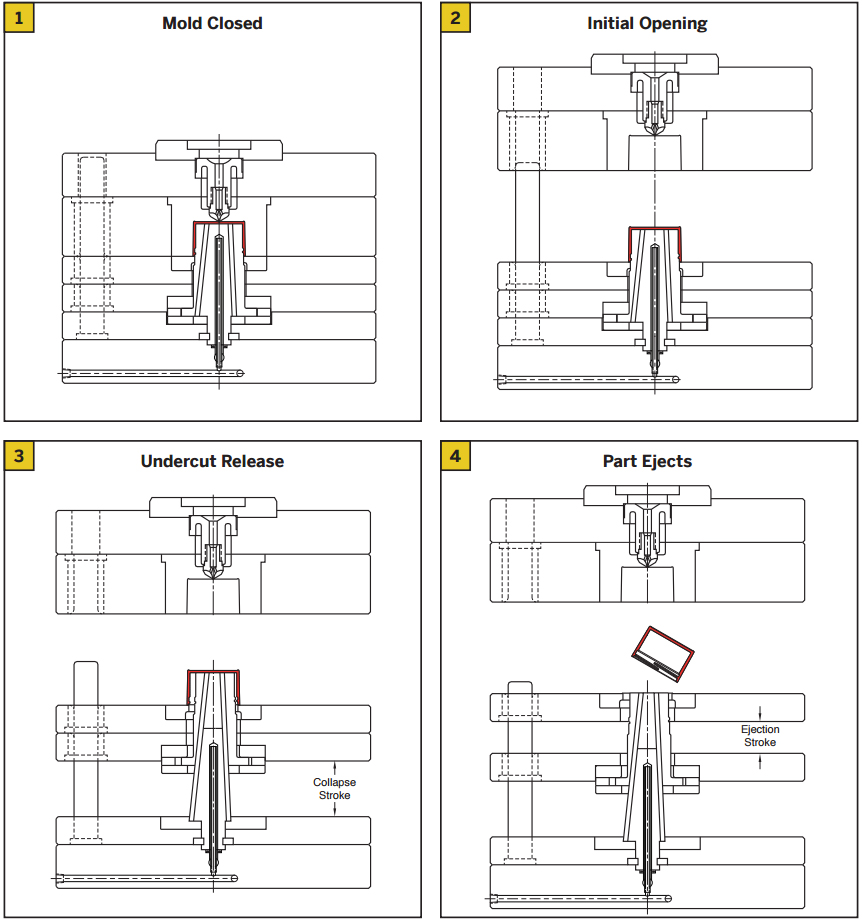 For questions regarding implementation in your tool please contact us at The Tool Hub.