Living hinges are thin sections of plastic that connect two segments of a part to keep them together and allow the part to be opened and closed.
Typically these are used in containers that are used in high volume applications such as toolboxes, fish tackle boxes, CD boxes etc.
Normal hinge design for PP and PE: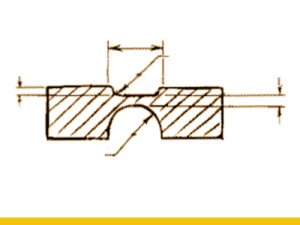 Notes:
The gate location should be such as to allow the plastic to flow across the hinge for maximum strength.
As the part comes out of the mold, it needs to be flexed a minimum of 2 times while it is still hot, for optimum strength
Good luck with your hinge design, and if you need support we will gladly help.